Overview
Some insurance companies offer discounts on homeowner's insurance to their customers who have monitored security service. To see if you qualify for savings on your homeowner's insurance, follow these easy steps:
Call your insurance company to see if they offer a discount and, if so, ask what is required in order to qualify.
If your insurance company requests proof of monitoring, you can download an alarm monitoring certificate on MyADT (requires login).
If your insurance company requires a copy of your billing statement, you can also download monthly statements on MyADT, once your account has been active for at least 30 days.

NOTE: If an ADT® Authorized Dealer installed the system, you may need to contact the installing Dealer to obtain the certificate.
To obtain a certificate of monitoring, go to Account > Account Documents > Insurance Discount as shown below.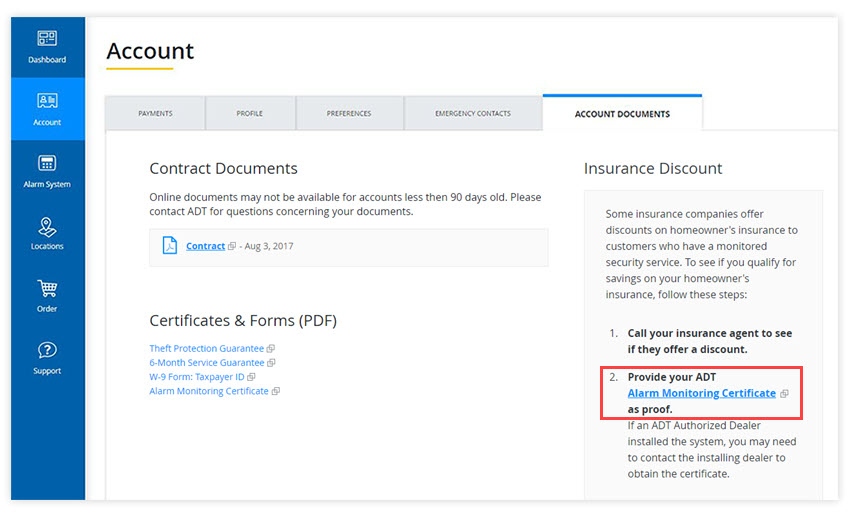 Related Topics:
ADT Certificates
Here are instructions for downloading ADT certificates and guarantees.
What to Do When You Move
Moving? Use this guide to ensure your security system is ready to go with you.





Get Adobe Reader